CNC Feeders and Positioners for GEKA Ironworkers.
GEKA Semi-Paxy Positioner and PAX and ALRS Feeders, help to substantially increase productivity of your GEKA Hydraulic Ironworker.
Semi-Paxy CNC Positioner.
Semi-Automatic CNC Solution for material positioning in Punching Station. Table with X and Y axis control with programmable stops. Valid for Hydracrop or Puma with a minimum throat of 500 mm.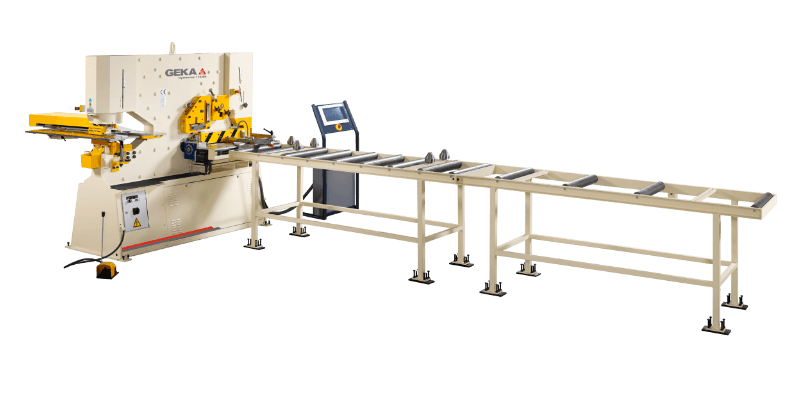 ALRS CNC Feeder.
Semi-Automatic CNC Feeder for Hydracrop Series Flat Bars Cutting Station. Avoids manual material positioning with the consequent increase in productivity.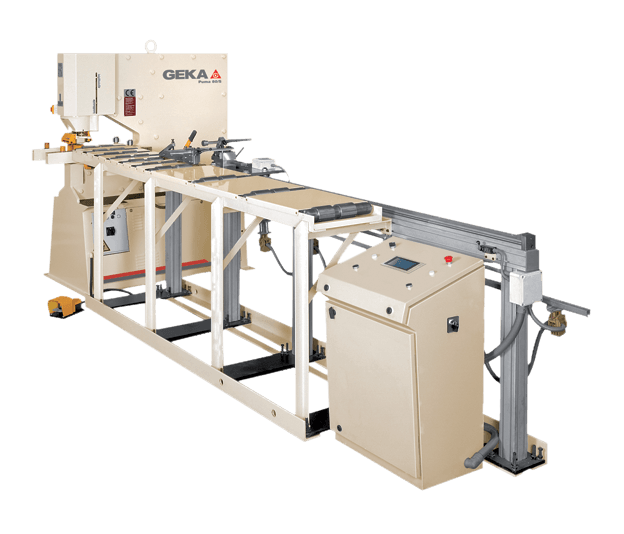 PAX CNC Feeder.
Semi-Automatic CNC Feeder for GEKA Machines. PAX allows the automation of repetitive punching operations on the same line. Valid for Puma and Hydracrop Punching Machines.