Geka Machinery from Geka Ironworkers
Geka Ironworkers: Quality + Know-how + Service
Since 1919, we have been manufacturing machinery including ironworkers for processing angles, plates, and steel profiles. Geka ironworkers have many uses in the manufacturing industries for metal construction, metal workshops, telecommunication structures and electricity towers.
Among our machinery you may find one-cylinder punching and shearing machines, two-cylinder punching and shearing machines, ironworkers with a built-in bending station, and CNC positioners and feeders.
We design, manufacture and supply all our machinery following our GEKA quality standard. Our over 100 years of experience guarantee the reliability of our machines and the expertise of our company.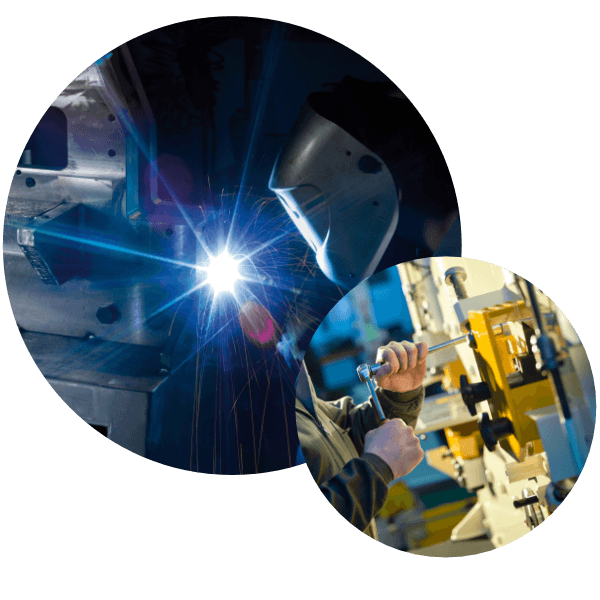 100 years fabricating Geka Ironworkers
We are pioneers in developing ironworkers for the steel working industries. We keep researching, developing and innovating so that Geka machines can fulfill our clients' and the market's requirements.
Experience
Geka Ironworkers have a history of many years working hard with together with our customers, studying and solving their needs. GEKA has a deep knowledge of the market and uses it to bring unique solutions to meet Gekas's customers needs.
Quality
We machine all our parts and tools at GEKA. We machine and harden all our parts so that the quality standards for Geka machinery are much higher than others offered in the market.
Versatility
Our technical support department can design and provide almost any accessory to enable your Geka machine to perform a wide variety of works.
Reasons to choose GEKA Ironworkers:

World leader in Punching and Shearing Solutions.
With more than 85.000 satisfied customers worldwide and more than 100 years of experience.

Proven Manufacturing Quality.
Geka's brand has meant durability and productivity in the world of ironworkers for over 100 years.

Complete After Sales Service.
Remote assistance by GEKA's qualified engineers, following up each project from the beginning.

Great Versatility.
With different configurations and a wide range of optional equipment, GEKA Ironworkers are the most versatile on the market.