Hydracrop 220, Universal Ironworker with 2 Cylinders and 5 Workstations.
2 Cylinders Hydraulic ironworker machine with 2 Working Areas and 5 Workstations.
Hydracrop 220 is the most powerful machine of the whole Hydracrop series of Geka´s two-cylinder ironworker machines since it has 220 tons punching power. This Hydracrop can shear angle at 90º over material of 205 x 205 x 18 mm. It can also perform cutting and shearing tasks over flat, square and round bars.
This punching, shearing and angle cutting machine has two cylinders: It can perform two ironworking tasks simultaneously.
Hydracrop 220 workstations
Hydracrop 220 has 5 different workstations that can complete different ironworker tasks. These work stations are the following:
Punching.
Angle cutting and shearing.
Flat bars shearing.
Bars cutting.
Notching.
Hydracrop 220 versions
This punching, shearing, notching and angle cutting machine has two different versions available that are differentiated with the length of their throats:
S Version: 385 mm Standard Throat.
SD Version: 475 mm Extended Throat.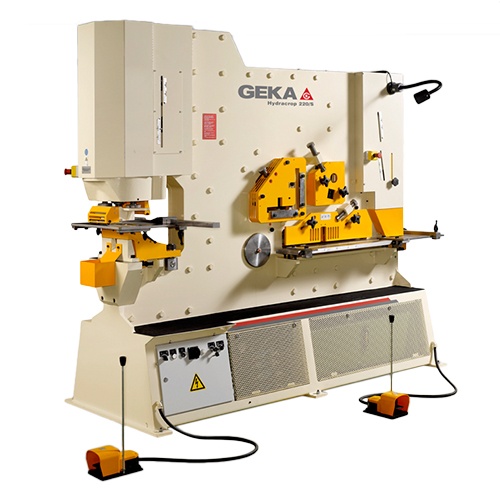 Hydracrop 220 capacities
Hydracrop 220 capacities are displayed in the following table:
| FEATURES | HYDRACROP 220/300 |
| --- | --- |
| Punching Power | 220 Ton |
| Maximum capacity | Ø 40 x 40 mm |
| Shearing of Angles at 90º | 205 x 205 x 18 mm |
| Shearing of Flat Bars | 750 x 20 mm |
| Shearing of Round Bars | 60 mm |
| Shearing of Square Bars | 60 mm |
Capacities based on a material resistance of 45 Kg/mm2.
GEKA may change technical specifications, equipment and photographs of models, as well as any other information contained herein.
Technical characteristics valid except for typographical errors or omissions.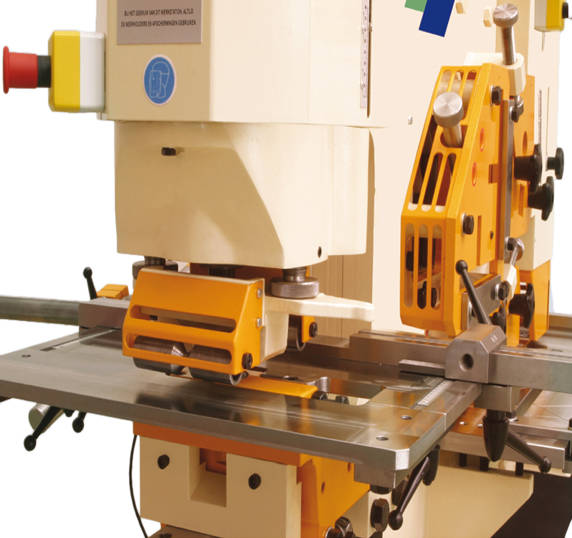 Punching station
Independent guided punching cylinder with anti-rotation system and space for mounting optional or custom tools.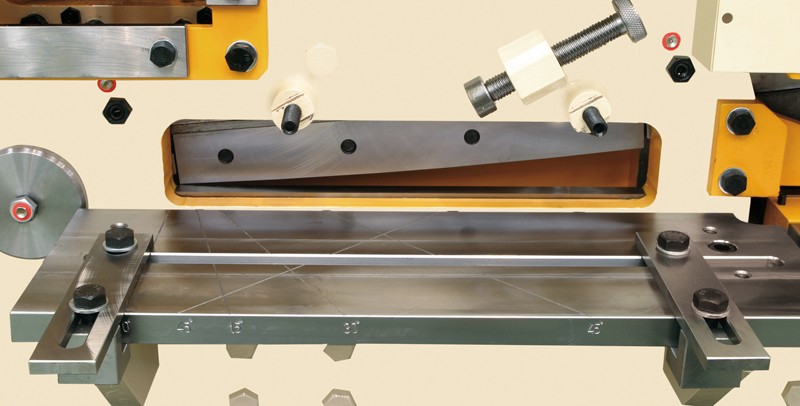 Flat bars shearing station
Progressive cutting with minimum deformation. Possibility of cutting angles in flat bars station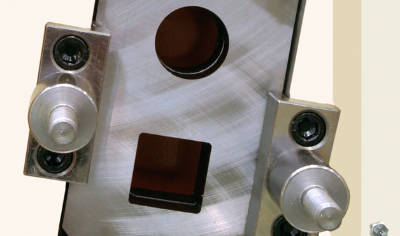 Bars cutting station
Shearing of Solid Round and Square Bars with multiple options for UPN, UPE, IPN or IPE profiles.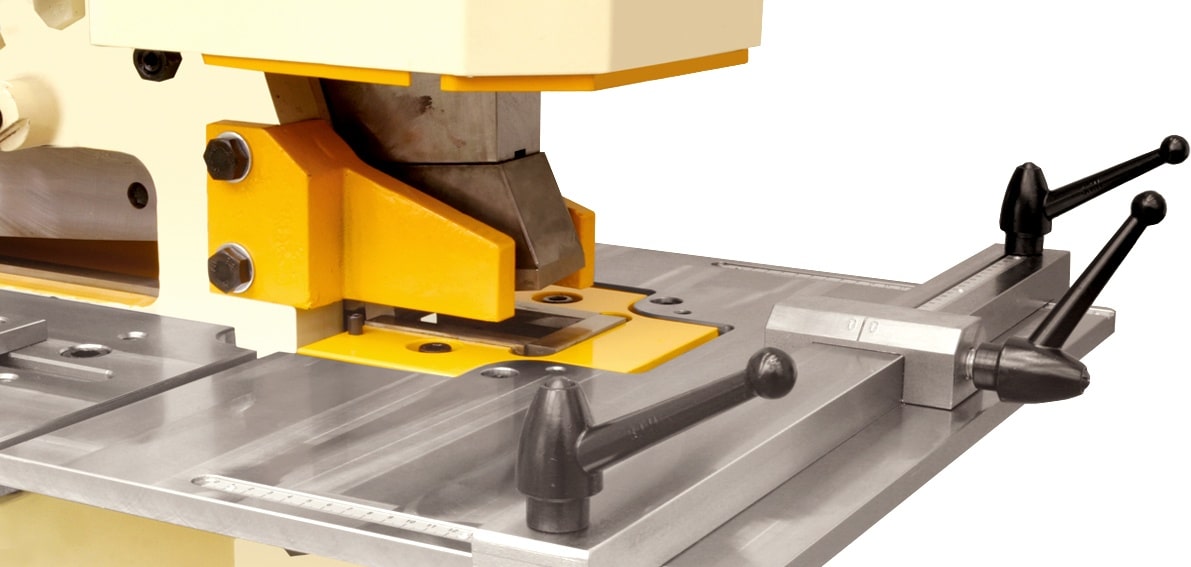 Notching station
Rectangular Notching Station with table included. Optional triangular nothing or tube notching.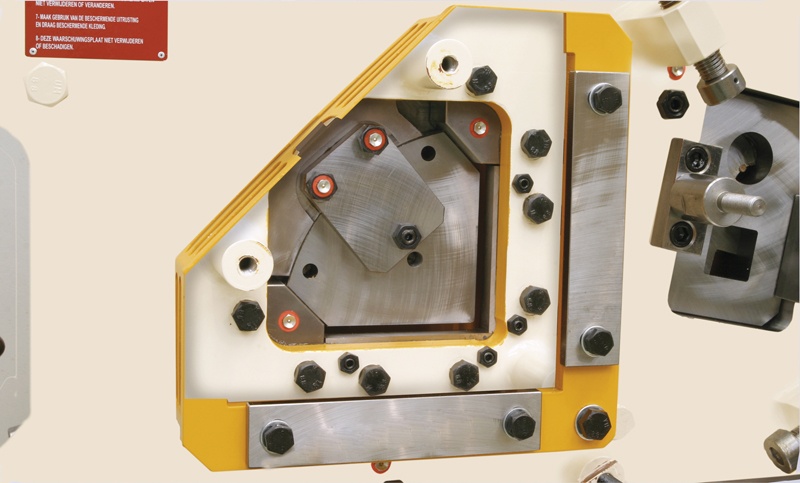 Angle shearing station
It can do angle cutting and shearing at angles of 90º without deformation or loss of material thanks to its patented rectilinear motion system.